Plusenergiehaus®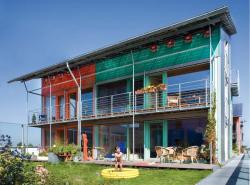 The PlusEnergy building design is also available as a freestanding custom home that fulfils the highest ecological and aesthetic demands. With that, one can build our housing community model as a single or duplex home, attuned specially to the necessities and wishes of the owner. Beginning with large housing projects, Rolf Disch Solar Architecture can help you plan your new project!
Naturally it is also possible to draft a completely individual house blueprint. Also available is an exclusive new and improved adaptation of the multiple prize-winning Heliotrope, the first Plusenergiehaus® worldwide that aligns itself consistently throughout the day with the sun.
The Heliotrope – a report from Pro Sieben
(8.40 Min.)
▲ to top
► www.rolfdisch.de
Variable uses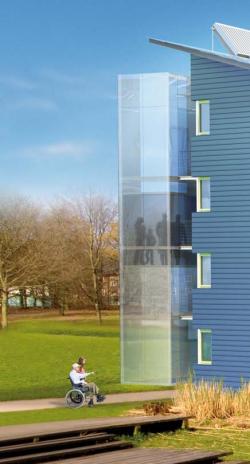 Live and work in a PlusEnergy building? The footprints in our modular house system are highly variable. They remain variable even after the construction phase. This guarantees plenty of room to arrange one's living and working space.
The house can also be built barrier-free and handicap accessible. This is critical in times of demographic change – communal living between generations in one quarter, in one house. That is not only the better solution communally, but a wish of most senior citizens.