Current Press Information
How beautiful Solar Architecture Can Be!
Also in France, sustainable building projects meet with ever greater interest. The first French Plusenergy House is soon to be constructed in Paray-le-Monial in the Burgundy region, designed by Rolf Disch in collaboration with the Paris based studio of Frenak-Jullien architects. The major problem in France is: energy is as cheap as otherwise only in some developing countries, mainly because most of the electricity is generated in old nuclear power plants that have long since been amortized. So one easily assumes that it does not make any economic sense to have energy efficient buildings, or to consider the use of renewable energy sources.
However, the explanations are not forgotten, either: Rolf Disch explains technology and architecture. A resident tells what living in such a house feels like. A researcher of the Eco Institute gives an impression of the working atmosphere in the "Solar Ship" office building. And the director of the Economic Development Agency of the City of Freiburg embeds everything in the political context of the Green City.
Plant for the Planet!
On 13th October 2013, a "Plant-for-the-Planet"-Academy was held in the Catholic Academy in Freiburg: Children encourage children to get active and act against climate change. 100 trees were planted on the "Schlossberg" in Freiburg. The climate protection initiative "Plant for the Planet" was founded in 2007 by Felix Finkbeiner who was then 9 years old. 12 billion trees have already been planted worldwide. The aim for 2020 is 1,000 billion.
Felix Finkbeiner
"Become part of the worldwide children´s initiative and become a Climate Justice Ambassador at a Plant-for-the-Planet Academy.
Together we inform other children and adults about the climate crisis and show what we can do in our fight for our future: We plant trees as a symbol for climate justice, we give speeches and in our campaign "Stop talking. Start planting." we symbolically shut the adults up, to show that it's high time to act. Because talking alone isn't going to stop the glaciers from melting!
Rolf Disch supports Felix and his global team of young fighters against climate change. Please read on the website
plant-for-the-planet.org
how you can support this impressive initiative.
Fossil and Nuclear Fuels Are Criminal Energies
Rolf Disch Criticizes Environment Minister Peter Altmaier's Plans for Green Electricity
(Translation of his commentary in "Badische Zeitung", 30/01/2013)
The German Renewable Energy Act (EEG), as the only effective tool, has provided that we have come to 25 percent climate-neutral electricity in only twelve years. More than 50 nations have copied it. It has become clear enough that we can reach 100%, and how we can get there. This is frightening enough for the conventional large scale producers. But immediately there are politicians to jump to their help and assist them in prolonging their outlived regime a little longer.
If then the politicians try – as Minister Altmaier did – to sell their protectionism of the old system to the citizens as a great leap forward in the transition process towards a new system of renewable energies, this is hardly credible. Neither are we convinced of the argument, that the consumers need to be protected from rising prices by restricting renewable energies (which have become and are becoming cheaper and cheaper) in favour of fossil-nuclear energies (which are becoming more and more expensive) – and all this in the name of a so-called "free European market", as EU commissioner Guenter Oettinger claims.
Let us have a look at the European variant of the attack first: If we only had a free market for electric power in Europe! The electricity would become so much cheaper! And as for the ecological factor, we should simply determine gradually rising quotas for the renewables. Who, according to Prof. Gerken in his recent article in this newspaper, protects the consumer from the "horrendous subsidies for eco-power"? A very strange alliance of free market forces and bureaucrats from Brussels! This is as contradictory as it is absurd.
International negotiations in this field have regularly resulted in only minimal solutions – quite unlike the successful Renewable Energy Act. The attempt to establish European quotas would fail just as miserably as the Kyoto negotiations did. And if electric power gets cheaper in the long run in case the large quasi-monopolists may again brush their competitors – all the small producers of renewable energy, the photovoltaic roof-owners, energy cooperatives, municipal utilities – off the market, this seems more than questionable.
So let us proceed to the attack by the first Federal Minister for the Environment who does not celebrate the expansion, but the limitation of renewable energies as a great success: Altmaier, too, wants to introduce quotas – so that the consumer price may not increase. And of all the operators of renewable energy plants should pay an "energy transition solidarity fee". Mind you, the producers of renewable energies, not the operators of nuclear and coal-fired power plants – even though they are much higher subsidized than the renewable energy companies. Only this not visible to all on their energy bills, but hidden in the tax budgets.
Ironically, now that the EEG levy and the cost of wind and solar power have decreased below the current household consumer price that everyone pays for electricity from the public grid - because we as consumers have invested into the future via the EEG levy - in this very moment of grid parity we shall not reap the fruits? And instead change the system, introduce a quota and try to achieve the energy transition with a model that has not worked out anywhere it has been tried out?
In fact, the cost of fossil fuels and nuclear energy are rising, because it becomes more costly to exploit mineral deposits, while the competition for those resources increases. In fact, they are criminal energies because they bring economic crises, natural disasters and wars, and make entire regions uninhabitable. They are dangerous, expensive, hostile to life and to our future. Whereas the regenerative energy prices decline steadily, quickly and permanently. The reason: the wind and the sun do not send you an invoice; they are environmentally friendly, clean, and sustainable.
We must subsidize only what is sustainable. We must deny all further support to what endangers our future. And the consequential costs – environmental damage, disposal costs for nuclear waste, military spending for securing the resources – must be considered in the price.
Household energy bills can yet be reduced immediately if we take care of economical household appliances of efficiency class A + + +, for why should it still be allowed to sell and buy extremely inefficient domestic appliances? Why do we still build houses and estates which do not supply themselves from the available solar and ambient energies?
There is no alternative to the Energy Revolution - because fossil and nuclear fuels destroy the future of our children and grandchildren and will soon be depleted. The Energy Revolution will come anyway. The only question is how quickly we manage the transition and how much waste of resources and environmental degradation we still allow ourselves to happen.
Solar car makes stopover at the Sun Ship on its world tour
For the first time, a solar car is driving around the entire planet, and it thus demonstrates how effective the new generation of electric vehicles has become. We are expecting the "GT Solarworld" with its team at the Sun Ship building on 18 May at 2 p.m. – as guests of Rolf Disch Solar Architecture. The vehicle comes from a demonstration ride on the Formula-1 ring in Monaco, where the team was also received by Prince Albert II, and the next stop will be the European Council in Strasbourg. They will also pay a visit to the
Solar World GT shows us the way to solar mobility: Since its start in October 2011, it has covered thousands of kilometres, through Australian megacities, spectacular deserts und sublime mountain landscapes, passing through thousands of sheep and passing by the setting of the "Lord of the Rings"-Trilogy in New Zealand. They have crossed the USA, and they are now on their way to Asia. The journey will end back in Australia in the beginning of December 2012.
30 Students at the Bochum University of Applied Sciences have
The lightweight vehicle has only 260 kg, and a top speed of 100 km/h. With its solar panels on the roof and lithium-ion batteries for power storage, it is energy self-sufficient: it is driven only by the sun and not in between "refueled" from the socket.
Place
In front of the Sun Ship in the Solar Settlement in Freiburg
Merzhauser Str. 177
79100 Freiburg
Time
Friday, 18 May 2012
2 p.m.
www.solarworld-gt.de
Mexico City, Mexico
Conference: Energy Efficiency in Buildings
Export Initiative of the German Federal Ministery of Economy and Technology
Presentation by Tobias Bube
(Rolf Disch Solar Architecture) - "Houses as Power Plants"
Already fourteen months ago, Rolf Disch Solar Architecture was present at a major conference on sustainable building construction in Mexico City – in order to learn about the situation in the country and to explore the market. To introduce the plusenergy house and present the urban planning concepts of the Solar Settlement and the Vauban district in Freiburg.
At that time, so the impression of the speakers was, no matter how interesting the presentation, no matter how innovative the proposals, really only one thing was being discussed: Why is it that in Mexico it would not work. The climate, the political situation, the lack of expertise, low energy prices, the lack of awareness of the population, the inflexibility of market players, the situation as a developing country - the creativity in finding a thousand counter-arguments, the rhetorical fervor of the "it-will-not-work-out!" were striking.
What had happened? Between the first and second visit, there was the World Climate Conference in Cancún. The Mexican state had organized and hosted this mega event. And while, again, the results in terms of globally binding resolutions may have been frustrating – there has, quite obviously, been an effect: towards the inside, into Mexico, this is where the conference has had an impact.
Though energy prices are still kept low for the poor lower classes in the rural areas as well as in the rapidly growing cities, and kept at a moderate level for the middle class, the government is no longer willing to highly subsidize the cost of energy for the industry and thus to guarantee U.S. consumers cheap prices - since a considerable part of the production goes into the U.S. market. And whoever can afford a large apartment in the city, even a luxury condo or office in the posh neighborhoods of Polanco, Lomas de Chapultepec and La Condesa, now has to pay realistic market prices for electricity. Which are now almost at German level. Even with raising the price of petrol, the government dares to go up to the threshold of public anger.
So all of a sudden, it pays off to invest into the energy efficiency of new and existing buildings. All of a sudden, a great state loan program for energy-efficient social housing is placed, the "hipoteca verde" - and the German Agency for International Development has done a fantastic job counseling. All of a sudden, the banks, insurance companies, hotels along the main avenues "Paseo de la Reforma" and "Insurgentes" pay special importance to LEED certification, preferably in gold or platinum - not least for reasons of image.
Even the photovoltaic panels on the roof, until recently dismissed as uneconomical for the next few decades, suddenly become interesting, because if you buy only a little electricity from the grid, you slip right down several tariff levels, and that may be worth the investment, which might be recouped within only a few years.
Accordingly, the German speakers and business representatives found an open and attentive audience. Accordingly, the meetings with potential partners were interesting enough, even exciting. Should the next government, which will be elected this year, continue this course, then the Mexican market could become very interesting. First, however, in the upscale segment: the luxurious residential complexes, the industrial and office buildings for international corporations, the major hotel chains. Last but not least Mexico is building up its tourist infrastructure - which brings in more money than the country's industry. Large projects are coming up, as on the Yucatan Peninsula. And here it would be most desirable that they are built carefully, without disturbing the delicate balances of tropical forests and traditional farming.
Here you find information of the Mexican-German Chamber of Commerce CAMEXA about the conference in Mexico City, including all presentations.
Here you find information of the Federal Ministry of Economics and Technology about the "Export Initiative Energy Efficiency".
Role Model Freiburg
A new solar village is created near Basel
On the way to achieve 100% regenerative energy supply for the Upper Rhine region, Rolf Disch Solar Architecture and the real estate development company Solarsiedlung GmbH have joined to build a new solar housing project in Grenzach-Wyhlen, close to Basel/Switzerland. With ca. 100 plus energy houses in the area "Hornacker", the settlement will be twice as big as her role model, and thus Freiburg will pass the title "world's largest plusenergy settlement" on to Grenzach.
The highlight of the construction project: Along the railroad tracks, on the southwest boundary of the site, a highly absorbent noise protection wall will be constructed, designed not only to protect from the noise of the adjacent railroad track, but at the same time to produce energy. The noise barrier has a solar roof that covers the integrated car and bike garages and parking spaces over the entire length of the area. There will also be a car sharing scheme to reduce the number of cars and the traffic.
Houston, Texas, USA
4th German American Energy Efficiency Conference
Export initiative energy effizieny of the Federal Ministry of Economics and Technology

Presentation by Tobias Bube
(Rolf Disch Solar Architecture)
"Houses as Power Plants"
Texas has oil, as everyone knows. But did you know that Texas, despite the still substantial amounts of crude oil production, however, is a net importer of energy? And the building sector makes up for over 40% of the consumption. Because energy-efficient construction is not exactly common practice here. The buildings get cooled by conventional air condition – and even heated with them, if necessary. It is obvious that this has to change. Several German companies presented their products and services on the conference. Rolf Disch Solar Architecture presented the Plusenergy House, the world leading standard – as a goal for a necessary development, which in Texas, however, will still take a lot of time and effort.
A major issue was the legal minimum standards – which are still far from German EnEV - and the various green labels such as LEED certification. Not only developers, but also the architects oppose any legal requirements, feel patronized and limited in their design options. They do not see that without legal pressure nothing much will be achieved. But maybe this is a German approach, because we have got used to a complex construction law with lots of paragraphs, which would be impossible in a more liberal culture, such as the U.S.
Rather than opposing those standards and to fighting over petty things and regulation details, Rolf Disch Solar Architecture proposed that the architects should design buildings that go far beyond the statutory minimum goals. Let us set new standards for energy efficient architecture, far beyond of what the bureaucrats have ever dreamt of! Would not that be "an American approach"? To just do it, and set the limits further, rather than losing ourselves in petty discussions?
Here you find information about the Export Initiative Energy Efficiency by the Federal Ministery of Economy and Technology.
Oslo, Norway
Conference: Nullenergibygg – utopi eller snart standard? / Zero Energy building – Utopia oder the next standard?
Grønn Byggallianse / Green Building Alliance

Presentation by Tobias Bube
(Rolf Disch Solar Architecture)
"The Plusenergy Experience"
Norway, so the common joke goes, is sheikdom strangely located up in the north. It is rich in oil. And rich because of oil. At the same time, water power is used, and as in all of Scandinavia, renewable energies are taken seriously.
Although Norway is not part of the European Union, the conference of the "Green Building Alliance" dealt with the European Building Directive 2010: After 2020 all new buildings must reduce their energy consumption massively – probably in passive house manner. And additionally, most of the energy still consumed must be provided by regenerative sources, and by the building itself. The architects of the alliance have long known how to do it. The know-how is available. Norwegians never want to fall behind the rest of Europe. In fact, Norway is way ahead of many, probably most of the EU member states.
The problems are obvious, however: less sunlight and higher heating demands than in the rest of Europe. And a construction boom, not only in Oslo, but also in other urban centers in the country, in which investors seek still far too little for a building adapted to the climate: the will and skill on the part of the planners, to do everything to mitigate climate change. But the immense building activities still is creating facts that conflict with the good intentions.
Kasan, Tatarstan, Russia
Conference: Energy Efficiency
Minitery of Energy, Tatarstan

Presentation by Tobias Bube
(Rolf Disch Solar Architecture) "The Plusenergy Experience"
Kazan, the Tatar capital - since the invasion of the Golden Horde, a thousand years ago. This is still Europe, just west of the Urals, and 500 kilometers east of Moscow on the Volga. And even here, in one of the Russian centers for natural gas and petroleum, the authorities have started thinking about what may come after oil, and how to become more energy-efficient.
The Energy Ministers of the Republic of Tatarstan had summoned the young engineer elite of the country. In order to discuss new developments in the technology of heat supply for buildings. Several papers grappled with the situation of centralized district heating networks – which are common throughout Russia. They date back to Soviet times, and if the lines were insulated at all, these materials are largely rotten. And the lines themselves, often conducted above ground, are all too often dilapidated as well.
Many companies, including German firms, press on the market with solutions of decentral heat supply – quite unusual for Russia. They offer gas heaters for individual flats, and not necessarily of the most advanced technology. They offer it to those who can afford their own private supply system and who want to escape the crumbling central systems. Energy efficiency has little to do with it.
Plusenergy, the idea was unheard of for the young engineers. They were listening, attentively, fascinated as to what in other parts of Europe is already possible. But does it also work here, in the Volga region? In the long, cold winters, where the ground freezes, down several meters? At relatively low intensity of solar radiation due to the almost permanent cloud cover in summer?
The Minister of Energy in any case proved extremely interested, especially in entirely energy self-sufficient solutions, and over dinner discussed possible pilot projects.
Pamplona, Spain
CIBARQ10, the IV Conference of Architecture, Cities, and Energy
"Energy is a vital resource, the raw material of human activity that is gradually becoming more important in society. At CENER (Centro Nacional de Energías Renovables) we are convinced that a sustainable future inevitably implies a balance between human activity and the capacity to regenerate the ecosystems that support this activity. This debate has a direct influence on the way we understand our cities and the way we live in them.
CIBARQ10, the IV Conference of Architecture, Cities, and Energy, is being consolidated as an open and critical forum of reflection on this balance, which describes us the different connections between the elements that make up The City – public space,
We agree with this manifest of CENER, and are we happy to be invited to hold a presentation on the CIBARQ10 conference: "Renewable Energy in urban areas. The Freiburg case".
And we are really inspired by the creative way of rethinking traffic on the conference homepage: Klick here
www.cibarq.com
– then click on the red TV screen. - Viva la Ciudad!
Maastricht
Presentation on the Sustainable Building 2010 Congress (SB10)
"Towards Zero-Impact Buildings and Environments"
The area of the Maas and the Rhine is a region of old European culture – with lots of first-class research institutes and innovative companies. Flanders and Wallonia, the Netherlands and the Aachen region are related to each other in manifold ways, and together they constitute one of those clusters that the "Europe of regions" is made up of and gets its momentum from.
SB10 is all about creating a knowledge base for advanced developments and innovations in the field of environment achievements at various levels, namely at product level, building level, neighbourhood level, urban level and regional level. In addition to zero impact, the key word is 'environmentally neutral'. SB10 wishes to be a podium for supervised research and for recent examples of the inevitable future for our constructed environment. Scientific solutions will be translated into practical applications for realising zero impact buildings and environments.
Rolf Disch, too, will try to contribute to the idea of moving forward: from the Plusenergiehaus® over Plusenergy neighbourhoods to 100-Percent-Renewable regions.
Please klick her for further information on the congress:
www.sb10.nl
World Trade Centre, Mexico City
Presentation on the Second International Forum for Sustainable Residential Construction (Segundo Foro Internacional de Vivienda Sustenable)

Also in developing countries there are a lot of interesting approaches to sustainable building construction. Because there is a lot more building activity than in the saturated "Western" nations, and because there are great problems with urban growth, social upheaval, air pollution, waste, traffic and not least with the energy supply.
The Instituto del Fondo Nacional de la Vivienda para los Trabajadores (Institute of the National Domestic Construction Fund for the Workers) – about 10 % of all Mexicans live in houses and flats financed by that fund – organize their second international sustainability conference – in this special year of the bicentennial of Mexico's independence. The topic: "The return to the city quarter."
Rolf Disch SolarArchitecture have been invited to present architecture and urban planning of the Vauban quarter, and especially of the Solar Settlement in Freiburg. Following a second presentation for a number of building development companies, concrete possibilities of transfer, implementation and cooperation will be discussed.
Please see the address by the Mexican President at the First Sustainability Forum.
We EXPOse: the Plusenergiehaus® -
Rolf Disch Solar Architecture on the World Exhibition in Shanghai
March 1 – October 31, 2010
World Exhibitions are Vanity Fair. A fair to expose and trade the vanities of industries and nations. At the same time, they are encyclopaedic, staunchly optimistic forums of mutual exchange on achievements and visions. The EXPO 2010 starts on May 1 in Shanghai, and like with the Olympic Games in Beijing, China will make sure to amaze us with new superlatives. It will be the greatest EXPO ever since its founding in 1851, for sure, and those exhibitions have rarely ever been far from megalomania. But will the World exhibition also yield a sustainable success? We are all tensely excited to find out.
The achievements of architecture and the debate over those achievements have always moulded the World Exhibitions. Paxton's Crystal Palace set the standard pitch in 1851, in Victorian England, right at the first time, to which all EXPO hosts and guests have tuned their fiddles since then. Exemplary architecture?
The new thing now, in Shanghai, is that architecture, urban development, urbanisation, is the common denominator of a World Exhibition as a whole. This draws your attention twice to what the representative buildings actually represent: Apart from what sustainability solutions are presented inside: Will, for example, the German pavilion, the "Future Pavilion", and the exhibition hall – a converted factory building – that hosts the Freiburg stand, succeed in becoming in themselves a contribution to a "Better City" and to future architecture, seriously sustainable for Shanghai, when the masses of visitors are gone?
• In all three of the exhibition buildings just mentioned Rolf Disch Solar Architecture buildings, concepts and visions are being presented. The German pavilion shows the Plusenergiehaus® on and in front of an artfully folded photographic wall display – houses, gardens, inhabitants of the Solar Settlement in Freiburg – and a metre counts the ever growing surplus of renewable energy that is fed into the grid, making obvious and evident how any house shall become a power plant.
• The "Future Pavilion" is one of the thematic show rooms of our Chinese hosts. What they show here, is visions, is the eternal dream that the world may become a better place. Here, too, our Plusenergy concept is on display in a many-voiced movie, and maybe here this concept is really right at its place, at its best.
• This is not enough for you? You want first hand information about Plusenergy as an architectural and urban planning, as a social and economic concept? Then you can visit the German Goethe Institute in Shanghai on May 14, to listen to a lecture and talk to us face to face.
We must reroute, and we must gain pace, on a global scale, and do that fast, a lot faster than we have so far. So fast that our brains get dizzy, that our heads are swimming. Swimming in an ocean of chances. Let us go swimming together, in Shanghai, on Eastern shores, in Eastern skies, and see the sun rise over a new world of Better Cities. If this World Exhibition proves to display as much technical innovation, if it focuses as much political and economic will to make a real change as its 1851 forerunner, then solemnly opened by Queen Victoria, if it proves to set loose as much real utopian power as it is bound to show off with showcase fireworks and marketing efforts: then and only then it was worthwhile the effort and the investment and the visit. Otherwise …
We desperately need the speed and resourcefulness of those Englishmen of 159 years ago. And as, in some respects, of the Chinese (and Indians and Brazilians) of today. Anything else would not only be boring, but disastrous, calamitous, catastrophic, if we really look at it. What remains of "Better Cities. Better Live" would only be an empty shell. Imbecile wastes of money and human resources. Boring. Boring. Daft idiocies, but expensive, most clever in its display and its show values. Bonfires of vanities of nations and architects and capitalisms in full bloom or in post-communist disguise. Full of sound, signifying nothing. Exemplary architecture? Or just showcase architecture?
Yet, against all odds, the EXPO has always been – here and there in its exhibits and samples, and also in its common effort as a whole – a true enlightenment project and panorama. Throwing a bright light both on global fallacies, and on the state of the art of what might soon become possible, beyond any prognosis or climate change weather forecast.
Well then, what do you have to offer on the EXPO, you architects, you towns and cities (like Freiburg), you Chinese and you other nations, you visionaries and realists, you politicians and you exhibition and marketing folks? What? What exactly? And how do we put into action what is worthwhile being put into action?
Vanity Fair, still the boredom of competition of nations and industries? Soporific affusions, yet splendidly presented, of bogus and threadbare declarations of intents in global mega-format, like in Kyoto, Kopenhagen and Cancún, or paltry and pathetic trickles inflated into pretended oceans? Great aims declined to dwarf size, and then fluffed up to giant size, as a distraction from world problems?
No? What then? What next? You can do better. Please do. We can do better. So much better. So let's do it. Where does knowledge and know-how meet with accomplishment and enforcement? How do you manage and organise your EXPO to explode into magnificent fireworks and orgies of better realities. Into better lives, into better cities?
What a challenge to contribute to that!
May to September 2010
Goethe Institutes present the Plusenergiehaus®
The Goethe Institutes do not see their job as only presenting German fine arts, but they organise a dialogue between Germany and the host culture – on equal terms. They are far beyond the old debate about "the two cultures" – humanistic against technical civilisation –, but they like to exchange ideas about the latest literary achievements as well as about current developments in urban planning.
Sustainable building design has played an important role in this in recent years, because German architects and engineers are ahead in this field in some respects, and many foreign countries have shown a great deal of interest in this. On the Goethe Institute website, the famous German architecture critic Falk Jaeger writes: "In this field, there is hardly an architect who has been as consistent, holistic and at the same time as cost-conscious as Rolf Disch. It is not enough to write 'Solar Architect' on one's office signboard. Disch's success is also based on his target-oriented management, which encompasses real estate financing, consulting the inhabitants, even facility management, expertise in subsidies policies, and taxes. It is also for those aspects that the Solar Settlement in Freiburg and the Sun Ship have become trend-setting key cases for our 'everyday architecture' up and down the country."
cf.
www.goethe.de
www.aedes-arc.de
1.) www.goethe.de
2.) www.goethe.de
www.goethe.de
www.updatinggermany.de
June 20, 2010
The Solar Pioneer Rolf Disch and PlusEnergy -
Living in your own energy power plant – the future of living has already begun
In 1994, when the global green architecture movement was still in its infancy, Rolf Disch created the Plusenergiehaus®, the first home world wide to produce more energy than it consumes. 15 years after its creation, Disch's further developed PlusEnergy concept continues to be unmatched in energy efficiency and solar architecture technology. Now, Rolf Disch is expanding his concept in numerous countries in Europe and worldwide.
Please read the full story here:
The Solar Pioneer Rolf Disch and PlusEnergy
(pdf, 3 pages, English)
April 23 – June 20, 2010, Ljubljana
Bauhaus und Solar Settlement Freiburg
Bauhaus twenty-21 – An ongoing legacy
The Bauhaus is probably the movement in the architecture of the 20th century which has shown the strongest impact – and is still showing it. Bauhaus is celebrating its 90th birthday now. But what does that mean in a 21st century context?
The American photographer Gordon Watkinson has tried to answer this question. He has covered twelve of the most important Bauhaus projects, in the state that they are in today: in Weimar and Dessau, in Bruenn and Barcelona …
Are there any follow-ups, continuities, is Bauhaus still an inspiration? Is it an "ongoing legacy" that could even lead us to the future, as a whole or at least in some of its aspects? And what aspects are those? Or are we dealing with altogether different problems and challenges, so that the answers and solution consequentially look completely different, too?
In a second step, Gordon Watkinson confronts the achievements of the 1920es with trend-setting European architectures of our days. He shows a second series of photograhies, which he confronts with the modern classics. Like Gropius's famous "Bauhaus Building" with a building by Sauerbruch & Hutton, Mies van der Rohe's "Villa Tugendhat" with Werner Sobek's "House R128".
Rolf Disch's Solar Settlement meets with Walter Gropius's "Settlement Dessau-Toerten": two estates of terraced houses which both in their way found a global echo, two projects which – each for its time, for 1928, for 2000, and further on into the future – have to be taken as model solutions. Obviously enough, the big issue, which was then the Social Question, has been replaced, at least to a large extent, by the questions of the energy revolution and of ecological sustainability.

You can learn in the exhibition, how a wide range of completely different models and solutions, tendencies and inspirations of the Bauhaus are adapted today. Being itself inspired by the "Arts & Crafts" movement, Bauhaus even already came up with first ideas of what we take as sustainability today. With the Solar Settlement in Freiburg, Germany, these ideas are becoming fully fledged, fully explored in their whole potential: with 60 houses that generate more energy than they consume.
The exhibition is under the patronage of UNESCO and the German Foreign Office. It was on display in the German Architecture Museum, Frankfurt, in Krakow and Nice – and it can now be visited in Ljubljana. The catalogue is available at Birkhauser Verlag.
Please find further information at:
www.dam-online.de
www.fotosynthesis.com
March 30, 2010
Presentation in Beijing, China: Energy Scenarios with 100 % Renewable Energies – The Plusenergiehaus®
Plus some second thoughts …
On the occasion of the 6th International Conference for Green and Energy Efficient Building, hosted by the Minister of Building of the PR of China in the "International Convention Centre" (facing the spectacular, yet not altogether sustainable architecture of the Beijing Olympia "bird's nest" stadium), there were no less than three completely "German" panels, arranged by the German Association for Technical Cooperation (GTZ), the Chamber of Foreign Commerce / Econet China, and the German Energy Agency (dena).
German know-how is obviously highly esteemed in this area of engineering and commerce. And vice versa, cooperating with China and backing up its efforts to implement green technologies is top-ranking for German political institutions, as the undersecretary of state (BMVBS), Jan Muecke, expressed and as Stephan Kohler, president of dena, enthusiastically reaffirmed. The mutual interest is obvious enough – gaining know-how here, selling know-how there.
Rolf Disch Solar Architecture were invited to give a presentation on some of our past and ongoing projects and concepts. It was interesting to listen to the presentations about feasibility studies of what can technically be done in China now (for example by the CEO of "MUDI", a German-Chinese architectural office based in Shanghai, specializing as a cross-cultural partner and at the same time in trend-setting sustainability issues). And about what is actually being realized, like the reconstruction of a school building in Mianyang – in the earthquake area in western China –, supported by "dena".
All in all, so it seems, China is as yet far away from high efficiency standards – but this is so with most German new developments, too. The interest is there, and it is immense. Expectations as to high residential thermal comfort are rising, setting off in the rapidly growing middle class. The Chinese Minister of Building pleaded for keeping those expectations low, rightly pointing at the consequences: Chinese utilities companies cannot possibly supply the demand. And if they tried to, that would mean a gigantic increase in environmental damage. So the building skins must improve along with the energy efficiency of the building equipment instalments. China has the biggest players for PV and solar thermal collectors manufacturing in the world. But the building industry lacks basic skills in planning and – even more severely – in construction execution.
German architectural know-how at its best could make a contribution in terms of energetic design at all phases, starting from relating the pre-design phase to an overall energy or even broader sustainability concept; then optimising facades and floor plans from the scratch; then carrying the energy efficiency impetus through all design phases into detail planning – an absolutely crucial issue. After that, engineers and craftsmen are needed on the spot to supervise the works. And talking about 1000 flats plus X, sustainable urban planning is another issue that remained largely disregarded, not only on this Beijing conference.
All this is, of course, completely out of the financial reach for the usual Chinese building project. And German architects would ruin their business in China, if they were to insist. Yet – and this is quite like at home in Germany – if a large private or a semi-private half municipal developer takes the task seriously and wants to secure the survival not only of the planet but also of his business in the long run, by acquiring some avant-garde knowledge and by being just a few years ahead of his competitors, it might prove to be a good investment to go all the way.
The Beijing conference made clear enough that any really ambitious and promising project might well find substantial support by our government or by the European Union. It also made clear enough that there are more than just a few Chinese companies exactly on the verge, on the jump.
It is, so it seems, a question of weeks and months rather than of years and decades. Quite obviously, both sides are hungry to make sustainable business together. Let's add just a little more readiness to take the risk on both sides. Let's also add a little more pressure on energy prices. And let's add a little more entrepreneurial responsibility for the planet we share. We are just a second away from the most fruitful wedding of the most dynamic building market with the most advanced engineering know-how.
Please find below the Beijing power-point-presentation in Chinese and English.
Chinese Power-Point-Presentation
(pdf, 40 pages, Chinese)
English Power-Point-Presentation
(pdf, 40 pages, English)
May 20, 2010
When the Sun Kisses the Architect -
The Rolf Disch Story
The natives of Baden are a peaceful lot. But push them too far and you'd better look out! That's how it was in 1848, when Baden became a revolutionary state, founding democracy despite Grand Duke Karl Friedrich's rule. So was the case again in the 1970s as a small idyllic village in Baden, Wyhl, took resistance against the influential nuclear lobby – and the building of a nuclear power plant was prevented. Behind this first opposition was a big bushy beard like out of a storybook. His name was Rolf Disch.
In the meantime Rolf Disch has not only become the most famous solar pioneer in Germany, but he is also internationally one of the most consulted architects for sustainable building. How it came to that, one could tell a variety of stories.
For the whole story, please click below:
When the Sun Kisses the Architect
(pdf, 2 pages, English)
Utopia Award Berlin – 29 November 2009
Rolf Disch awarded twice
After the successive launch in 2008, the Utopia Foundation and its foundress, Mrs. Claudia Langer, invited the most important "change makers" for the second time: On 26 November 2009, protagonists from the economy, from science, culture and media assembled for the Utopia Conference in Berlin.
What are the ten great ideas and approaches that will make a real change in the course of the next years? This was the question they tried to answer, and "The Great Lever Action" was the motto.
In the evening, such persons who have acted as role models, such companies, organizations and products were awarded that have made – or are bound to make – such changes. The winners were celebrated in a festive gala, moderated by the famous German TV journalist Sandra Maischberger.
Rolf Disch was awarded the Utopia Prize not only for the "product" of his Current Press Information, but also as a person in the category "role models", and in both categories it was the Audience Award that was given to him.
Her is the statement of the jury:
The architect from Freiburg is the most outstanding pioneer for sustainable buildings, which are trend-setting for bringing together energy efficiency and renewable energies. The architecture is not reduced to the eco aspect, but is also designed for a "better living" in a broader sense. Rolf Disch is characterized by his keenness to experiment, by his determination that he has displayed in the realization of his idea of Plusenergy Houses.
▲ to top
► www.rolfdisch.de
Press Coverage
Here you find the international press coverage in chronological order. Whereever possible, there is a direct link to the article. For German articles, please click on the German version.
Financial Times
, 31.01.2014
"Solar-powered homes" von Paul Miles
Financial Times
Entrelineas
, 01.04.2013
"Convivir con el entorno" von María Pachón, S. 31 ff.
Entrelineas
www.respect.cz
, 17.11.2012
"Stavba jako živočich. Architekti vymýšlejí domy, které by měnily vzhled podle potřeb a emocí obyvatel" von Michal Černý
www.respect.cz
Multi-Housing News
, September 2012
"Zero is not enough. Can a building really produce more energy than it consumes?" by Barbra Murray
www.multi-housing-news.com
The Oregonian
, 12.07.2012
"From the home front: Unusual, unsettling or rotating houses" by Pat Jeffries
www.oregonlive.com
BioCity, Tokyo
, 29.06.2012
"Energiewende in Deutschland und Japan" by Ekhart Hahn
Business Today, Taiwan
, 11th June2012
"Green Power"
www.businesstoday.com
Bloomberg Markets, New York
, Mai 2012
"Power to the People" by Ben Sills, Natalie Obiko Person und Stefan Nicola, S. 48 - 54
www.bloomberg.com
Lidové Noviny, Prag
, 16th May 2012
"Spočineme v náručí počítačů" by Vladimír Kaláb
www.lidovky.cz
Arkkitehti / Finnish Architectural Review
, April 2012
"Talo on vain yksi kivi" / "A house is just ones stone" by Panu Lehtovuori
www.ark.fi
Watershed Sentinel, Kanada
, March /April 2012
"A Vision of Building in 2032" by Guy Dauncey
www.watershedsentinel.ca
Z Mag
, Juli 2011
"The natural attitute of the best eco city"
L'industria delle construzioni
, Mai/Juni 2011
"Vauban, Friburgo, Germania – Stadt Freiburg, Projectgruppe Vauban, Rolf Disch SolarArchitektur"
www.lindustriadellecostruzioni.it
Photon
, Mai 2011
"Da edifici a centrali. Un architetto tedesco esige l'introduzione dello standard di balancia energetico positivo" von Michael B. Krause
Murator (Polen)
, Februar 2011
"Ekologia po niemiecku to wyznaczanie kierunku, w którym podaza wspólczesny dom" von Andrzej T. Paplinski und Agnieszka Czachowska
muratordom.pl
Young Galileo (Israel)
, Januar 2011
"Aus gutem Hause" von Kinneret Yifrah
Die Publikation als pdf-Dokument
Architektura & Biznes
(polnisches Architekturmagazin), 5/2010
"Życie tym piękniejsze, im ważniejsze jest …" von Edward Stachura
www.architekturaibiznes.com
Qui Touring
, April 2010
"L'impero del Sol" (Das Reich der Sonne)
ACC Architektur, Kritik, Kultur
(russ. Architekturmagazin), 1/2010
"Auf der sonnigen Seite der Erde: Architekturstrategien von Rolf Disch" von Irina Stassjuk
Brava Casa
, 1/2010
"Edifici rotanti" (rotierende Gebäude) von Gianni Terenzi
www.atcasa.corriere.it
europa - estrategia empresarial
, 01.12.2009
"Donostia se mira en la capital ecológica y solar de Alemania" von Joserra Blasco
Journal of Green Building
, Volume 4/2009
"Goal: Zero Energy Building - Exemplary Experience Based on the Solar Estate Solarsiedlung Freiburg am Schlierberg, Germany" von Mira Heinze and Prof. Karsten Voss
www.arch.uni-wuppertal.de
Jyllands-Posten/Morgenavisen
, 29.11.2009
"Boligen som et kraftværk" von Jørn Uz Ruby
Arketipo
, 36/2009
"Plusenergiehäuser a Friburgo" von Francesco Frontini
Vgl. vom selben Autor:
www.archinfo.it
ArkitekturMagasinet
, 05/2009, S. 30
"Rolf Disch / Solarsiedlung am Schlierberg Freiburg, Tyskland 2002" von Sofie Bjerring
Le Temps, Genève
, 26.09.2009
"Passions solaires" von François Modoux
www.letemps.ch
ArkitekturN
, 06/2009, S. 42-47
"CO2-effekt av energitiltak i bygninger" von Karin Buvik, Marit Thyholt und Matthias Haase
ArkitekturN
Eureka Technologie 5e
, 04/2009, S. 65
"L'énergie dans l'habitat" – 3. L'utilisation économe de l'énergie
Photon international
, 09/2008
"Disch's Dream" by Jochen Siemer
Photon
, 06/2008 (edizione italiana)
"Architettura modulare" di Jochen Siemer
Photon
, 02/2008 (edición española)
"Las visiones de Disch" por Jochen Siemer
Renewable Energy World
, 3.01.2008
"Get connected" von Hermann Laukamp, Javier Diaz, Thomas Erge und Günther Ebert
www.renewableenergyworld.com
Elsevier Thema
, 10/2007
"Zuinige Huizen" von Anouk Turkenburg
www.elsevier.nl
Pen with New Attitude (jap.)
, 15.12.2007
"Taiyō-o oikakeru, purasuenerugī sūtaku"
Pen with New Attitude (jap.)
, 15.11.2007,
"Creative Awards 2007-2008 / Sonnenschiff / Most ecological apartment building"
L'espresso
, 12.07.2007
"La capitale solare"
www.femmesaaeena.com
Habitation
, 09/2007
"Eco-quartiers en Suisse romande et en Europe", Interview avec Rolf Disch, par Patrick Clémençon
www.habitation.ch
Herald and News (Oregon)
, 19.07.2007
"A sunny, southern German city fights against fossil fuels"
Oggi
, 15.08.2007
"A Friburgo cantano 'O sole mio'" di Salvatore Giannella
The San Juan Star
, 29.7.2007
"Sunny German city leads charge against fossil fuel" by Paul Burkhardt
Shanghai Daily
, 28.-29.7.2007, "Solar city finds rays are not enough" by Paul Burkhardt
The Straits Times (Singapur)
, 04.08.2007
"Sun city"
Washington Post
, 20.7.2007
"Solar City" by Paul Burkhardt,
www.msnbc.msn.com
Azure Magazine
, 05/2007
"Solar Settlement" by Chris Turner
(Abschnitt: "Germany: Solar Settlement")
idea
, 04/2007
"Interview avec l'architecte Rolf Disch", par Patrick Clémençon
www.habitation.ch
Nedo – Sōrā kenchiku dezain gaido (Jap. Design-Guide für Solarbauwerke)
, 18.05.2007
"Doitsu · Furaiburgu-no taiyō-netsu-riyō" (Deutschland, Freiburger Sonnenenergienutzung)
ReFocus
, Mai/Juni 2007
"Blueprint for Sustainability?" by David Hopwood
The Straits Times (Singapur)
, 30.04.2007
"Germany's solar city" von Neo Hui Min
Risiko (Milano)
, 16.02.2007
"La città del sole di Disch: «ogni casa è una centrale» di Tonia Mastrobuoni
Ottagono
, 12/2006-01/2007
"Friburgo, città solare – Freiburg: a Solar City" di Sebastiano Brandolini
relax
, Juni 2006
"Kenchikuka Rolf Disch mori-no raifusaikuru-o kono ya-de kanjite hoshii" ("Architekt Rolf Disch möchte mit diesem Haus ein Gefühl für den Lebenszyklus des Walds erzeugen")
L'architettura naturale
, 6-8/2006
"Rolf Disch / Il complesso «Am Schlierberg» a Friburgo" di Beatrice Spirandelli
Casa & clima
, Juni 2006
"Friburgo, quando il sole fa sistema"
nuke.casaeclima.it
Le moniteur
, April 2006
"Fribourg-en-Brisgau, La reconversion verte du quartier Vauban" par Frédéric Mialet
La Recherche
, Juni 2006
"Le bâtiment à énergie positive" par Daniel Quenard
Time Europe
, 31.10.2005
"Here Comes the Sun" by William Boston
www.time.com
Les saisons d'Alsace
, Sep. 2005
"Architecture / Freiburg-la-Verte" par Pascal Schweitzer
The Star (Malaysia)
, Juni 2005
"Sunshiny Lifestyle" by Tan Cheng Li
The Press, Christchurch NZ
, 8.2.2005
"Energy to spare"
La Casa del "Piccolo Principe"
Gli edifici «Plusenergiehaus» di Rolf Disch" di Charlotte Rummel
(Diplomarbeit, Università degli Studi di Firenze – Facoltà di Architettura)
Taiwan Architecture
, 10/2004
"Deutschland – Solarsiedlung"
Ilsolea360gradi
, Juli-Aug. 2004
"A Friburgo l'architettura solare ed ecologica di Rolf Disch", a cura di Uwe Wienke
Onde
, Aug. 2004
"Friburgo tra sole e technologia", a cura di Luca Mazzolani
Archicreation
, 05/2004
"The Most Modernized Solarenergy House in Europe: Solarenergy Town, Freiburg, Germany" by Yang Chunfen and Wan Yi
▲ to top
► www.rolfdisch.de
Energy Monitoring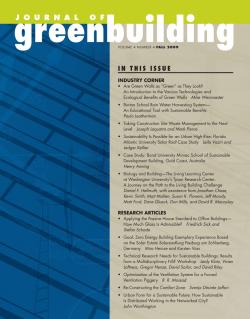 Zero energy consumption. The goal sounds simple and is presented excessively in variations all over the world. Energy and environmental politics demand zero consumption as a long-term goal, marketing has discovered the concept and
first buildings and settlements aiming at balanced energy or emission budgets have been constructed.
As an example, the German Federal Government specifies in its fifth energy research programme (2005): For new buildings, the goal is to reduce the primary energy demand, i.e. the energy demand for heating, domestic hot water, ventilation, air-conditioning, lighting and auxiliary energy, again by half compared to the current state of the art. The long-term goal is zero-emission buildings. England and the USA aim for zero carbon developments and net-zero energy buildings (DOE, 2009) in political programmes.
In this empirical study, Prof. Karsten Voss and Mira Heinze have shown that the Solar Settlement in Freiburg is already far beyond this aim set by the government.
Energy Monitoring by the University of Wuppertal
(pdf, 8 pages, english)
▲ to top
► www.rolfdisch.de
Downloads
Please find our English brochures (PDF) here for downlaod.
Plusenergy in every community
Big Cities and small municipalities, local communities and regional networks are important decision makers in the field of preventing climate change. They can act immediately, while international conferences like Kyoto, Kopenhagen or Cancún are too big and too slow. The Plusenergiehaus® provides an optimum of building sustainability for our cities and villages. This could make a substantial change.
The brochure "Plusenergy in every community" was sent out to all 11,000 mayors of Germany, but the campaign was also heard in states like Denmark, Norway or France.
Brochure "The Plusenergiehaus® for every community"
(pdf, 64 pages, English)
The Sun Ship in Freiburg – an extraordinary building which offers you extraordinary opportunities
Functionally
… the Sun Ship meets with the highest standards and the requirements of a variegated economic utilization. As a services centre for the internationally renowned Solar Settlement in Freiburg, it combines commerce and gastronomy on the ground floor, attractive office and medical practices space on the upper floors and exclusive penthouses, embedded into a beautiful roof garden landscape. This synthesis is already alive, it is being realised and implemented by an ensemble of sustainably managed companies and institutions. With the 2nd Sun Ship Real Estate Fund (2. Sonnenschiff-Fonds), you can profit from those synergy effects.
Ecologically
… the Sun Ship is a quantum leap in building technology. The Plusenergiehaus® is our answer to the ecological challenges of the 21st century – a building that generates more energy than it consumes. The 2nd Sun Ship Real Estate Fund (2. Sonnenschiff-Fonds) is an investment into the future for yet another reason: Compared to conventional property, a solid and sustainable way of building with natural, high quality building materials result in a crucial plus in terms also of value stability. The fund building thus becomes even more exclusive – and your investment helps to keep the world a good place to live in even for your grandchildren.
Aesthetically
… the Sun Ship is a sign and signal which is perceived far beyond the borders of Germany and even of Europe. Striking and distinctive, yet elegant in its outline with its charmingly cheerful layout of colours, the very façade gives a promise – a promise kept by the layout inside – to meaningful work, to thoughtful consumption, to exclusive living in rooms that are flooded with the light of the sun. You acquire shares of a truly unique building.
Economically
… you profit from our great wealth of experience with five previous Freiburg Solar Funds. The building, dynamically striving forward, incorporates the idea of a ship – at good speed towards a solar future. With the 2nd Sun Ship Real Estate Fund, you take a stake of one of the most innovative buildings in Europe. Combine financial security and regularly rising gains with your personal engagement for a sustainable, vital future! Get on board!
Brochure "The Sun Ship in Freiburg"
(pdf, 34 pages, English)
Rolf Disch - SolarArchitecture
This brochure gives an introduction to the Plusenergy concept and to three major projects: the Heliotrope, the Solar Settlement, and the Sun Ship.
Brochure "Rolf Disch - Solar Architecture"
(pdf, 12 pages, English)
The Sun Ship – An Ecological Model for the Future
This brochure shows the results of a number of extensive scientific studies concerning the retail and office building "Sun Ship".
The Freiburg engineering office Stahl & Weis has been commissioned to accompany the planning and building process of the project with complex calculations of the energy balance. This could be done, because the development and design of the façade was financially supported by the German Federal Environmental Foundation (Deutsche Bundesstiftung Umwelt, DBU). Stahl & Weiss have focussed on the technical innovations in energetic façade optimisation, like natural night cooling, thermal comfort and monitoring of the consumption of electric power and heat.
A long term empirical study of Bergische Univerität Wuppertal has proved that the Plusenergy principle actually has worked out when put into practice. In the framework of their research project "Building and Energy", the residential buildings (terraced houses and penhouses on top of the Sun Ship) have been evaluated, with a complete balance of all consumptions such as room heating, warm water and electricity on the one hand, and solar electric power generation on the other.
Moreover, a study was done on the user side: How is the subjective comfort in the offices, how do people get along with the technology involved?
Brochure "Das Sonnenschiff - Ein ökologisches Modell für die Zukunft" (pdf, 30 pages, german)
The Heliotrope as Hotel
Heliotropic plants have flowers or leaves that turn following the course of the sun. Solar architect Rolf Disch's Heliotrope can also do precisely that. It has been planned and built for many purposes, as a residential building, as a compan's visitor's centre, es a world exhibition pavilion, as a working space.
Why a pivotal hotel? This uniquely designed rotating building gives the townscape a clear profile and sets an example throughout the country. It offers an exclusive ambience not to mention a unique spatial experience for guests – with ever changing panorama views for every room.. By absorbing a maximum amount of solar energy the Heliotrope saves energy and additional expenses.
Brochure "The Heliotrope as Hotel"
(pdf, 8 pages, English)
Please download the PDF below for more general information about the Heliotrope, including basic technical data.
Heliotrope - The Rotatable Solar House
The experience of living rotating completely around the sun
(PDF, 8 pages, english)
Solar Housing Estates
Over the last 15 years, Rolf Disch SolarArchitecture has advanced the Plusenergiehaus® to such a point that it can now be adapted to any situation and deployed world-wide. This idea: to make use of cutting-edge technology in housing construction anywhere, and thus contribute effectively to reducing greenhouse gas emissions.
If something is to function anywhere, it must be highly variable. For this reason, we provide a modular Plusenergiehaus® system, that on the one hand minimizes costs and planning inputs by standardizing elements, and, on the other, can be individually combined and adapted. The concept can be used for standalone houses and entire solar housing estates – Rolf Disch SolarArchitecture focuses primarily on building housing estates, however, and has a strong tradition of 30 years in ecological urban planning.
Brochure "Solar Housing Estates"
(pdf, 8 pages, English)

Technology Specifications
Sustainable building construction is not all about technology, and it is always part of our concept to keep the instalments simple, the maintenance low, and the handling easy. Sustainable building construction also is not only about figures. Yet U-values and energy balances do matter. So please find here a synopsis of some technical specifications of some of our major projects.
Technology Specifications
(pdf, poster, english)
The brochure "Green Roofs"
Sustainable building design is more than just a good energy balance. Ecological buildings need not be ascetic. Roof garden landscapes create living spaces of a very special kind.
Brochure "Green Roofs and Renewable Energy"
(pdf, 8 pages, English)

The EXPO 2010 in Shanghai
In the framework of an invitational competition, Rolf Disch Solar Architecture submitted the following design concept for the city of Freiburg at the world EXPO 2010 in Shanghai, China.
The second part of the design is the exhibition stand, which alone is reserved to display the "Freiburg Charter", while also a Heliotrope tower will be used as the exhibition platform to present the "Green City Freiburg".
"Proposition for a pavilion of the city of Freiburg on Shanghai EXPO 2010"
(pdf, Poster, english)